Commodore OS Vision was a publicly available linux distribution created by Leo Nigro, on behalf of Commodore USA, LLC in 2010, to be used as a default install for their new Commodore branded line of computers including the Commodore C64x (below).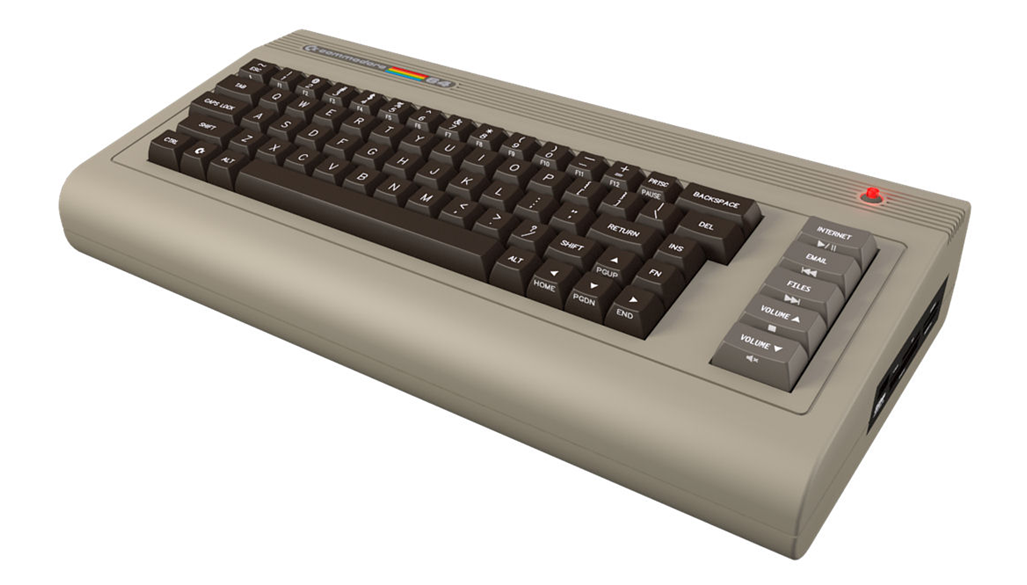 Commodore OS was designed as a unique, retro Commodore inspired experience, with a snappy special effects GUI, including software reminiscent of that era, as well as software that showcased the best of the Linux software eco-system.
A distinctive, attractive, advanced and stable operating system experience

The Commodore OS trailer from 2011
Unleash your creative potential with a new retro inspired operating system, providing a distinctive, attractive, advanced and stable operating system experience, that will come pre-loaded with dozens of the latest and greatest productivity, creativity and education software the open source world has to offer. Featuring dozens of exciting 3D games, the latest web browsing technology, a Microsoft Word compatible Office Suite, advanced graphical manipulation programs, 3D raytracing software, advanced software development tools and languages, photo and movie editing and sound and music composition programs.

A review of Commodore OS Vision from 2011
(an early beta release with a single theme)
Feeling nostalgic? Commodore OS can be updated with
C64
and
Amiga
ROMs(from Cloanto) to become Commodore compatible, with the ability to run classic 8-bit, 16-bit and 32-bit era Commodore software via emulation. A beautiful universal game launcher is currently under development which will allow you to easily peruse games for the Commodore PET, VIC-20, C16/Plus4, C64, C128 and AMIGA as well as other micro computers and consoles of the era. No need to bother with floppy disks, as many games can be either legally puchased and downloaded from the internet to your computer, or played on-demand directly from the internet software archive.

The Commodore® and Amiga® trademarks belong to their respective owners.
No trademark ownership is implied and Commodore OS is purely a non-profit fan creation.